Acting as an Ambassador for Vintage: A Noble Pursuit
There will not be any article from me this week, I apologize in advance. I have been very busy and I find myself no longer able to deal with the lack of sleep the way I used to. This has caused several severe complications in my daily life, and I need to take at least a short time off. This isn't why I'm writing this though, so let's keep moving...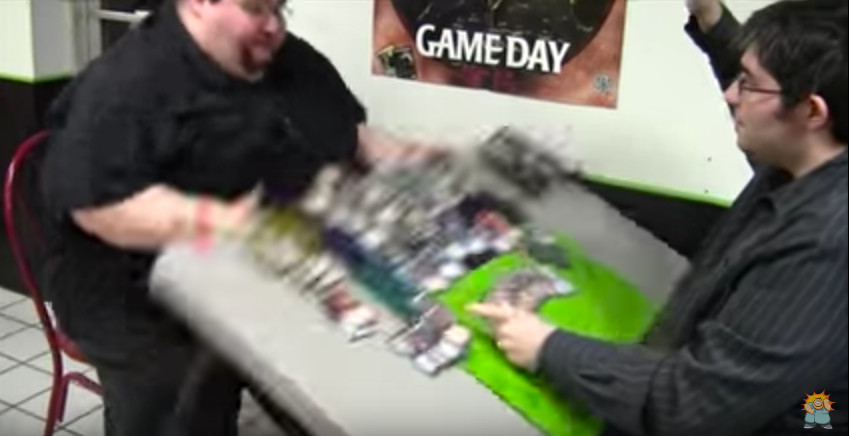 Since the addition of Vintage Leagues to Magic Online there has been a huge influx of new players. I know this because I went from the occasional join request for our Vintage Facebook group to getting five to ten each day (although I could be off about that figure, it does certainly seem like that much).
With all of these new people finding our favorite format it is our duty to be nice. Don't be a total shitbag just because you lost. I understand the frustration from losing, I really do. Hell, I lose all the goddamned time! The thing is that I've had to learn to try and take a step back when I feel that tilt coming on. After all, going all ape-rage on a victorious opponent will not help you feel better, and when you finally calm down and realize what you've done I'm sure you'll actually feel worse.
Try to imagine that you are a new player and your first encounter in a league involves winning a match (yay!) and then being told that you're a living cancer or some such nonsense. That's awful, and with the small community we have it's very dangerous for our well-being too. We can't afford to scare people away.
I am a nobody. I am not rich, I am not better than anyone, and there are surely a shit ton of better Magic players out there. But since I have been fortunate enough to write a few articles people tend to recognize me. Often times it feels like that means I have some reputation to uphold, and I shouldn't be losing, but in reality that's not the case. It's fine to lose. Losing doesn't make you a bad person or a loser. Losing like a sore loser DOES do those things though.
I speak on this topic from experience. While I've never really gone on a full rage against someone, I have made snide comments or sarcastic jabs before. Those things are also not OK. I've had to go back and message someone that I was sorry if I came off like a jerk, knowing full well that I did. Apologizing for negative behavior is a great start, because admitting you're wrong is tough for many people to do, but it isn't the end goal. We all need to make sure that we're stopping ourselves before we cross that line (even if it seems benign at the time).
Lately what I try to do is just to find solace in the fact that for some of these people beating me at Magic is awesome to them. They read my article, build one of the decks, then use it to crush my dreams on Magic Online. These things used to sting a little bit, but I've realized that making people happy is awesome. The fact that they are having a good time should make me happy too.
With all of that said, I'd like to thank the folks out there who act as kind ambassadors every single day. Rich, Brass Man, and many others too numerous to name are kindhearted competitors and we need people like that. Helping other people is great, and it can feel just as good as winning if you learn to place emphasis on teamwork.
Thanks for reading folks. I wrote this post quickly before work, so I may go back and edit it for clarity, grammar, or content later, but I wanted to get it out there. Things are going so well with these MTGO leagues right now and I don't want to see them derailed by any malfeasance.
posted in Vintage Community