http://magic.wizards.com/en/articles/archive/feature/conspiracy-take-crown-mechanics-2016-08-15
WOTC introduced a new mechanic in this new conspiracy set called Monarch. Basically only one person can be the Monarch at a time, and it hot potatos its way back and forth. At the end of a Monarchs turn you draw a card.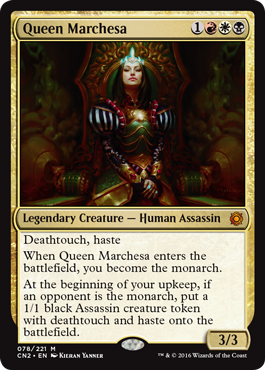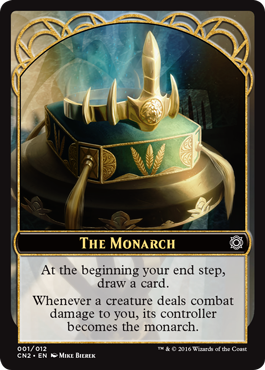 There is no mention that I can find so far that this ability is not multiplayer exclusive or that Monarch cards will be banned in eternal formats. The ability to become monarch is also back breakingly powerful to decks that do not win on the ground.
Has anyone heard otherwise? If legal in vintage there is potential for this to be a real game changer.
last edited by