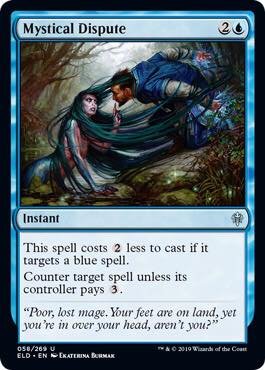 Mystical Dispute 2U
Instant
This spell costs 2 less to cast if it targets a blue spell.
Counter target spell unless its controller pays 3.
It is less powerful that Red Elemental Blast to fight blue, but it is not completely dead against the rest. It is also mono Blue. It dodges misstep even if it is less important now.
Can this see some play ? in BUG maybe ?
last edited by Cuikui