So... Dredge? I understand this is probably better on Legacy/Modern Dredge, but it is a discard outlet + creature that comes into play for Therapy and Dread Return.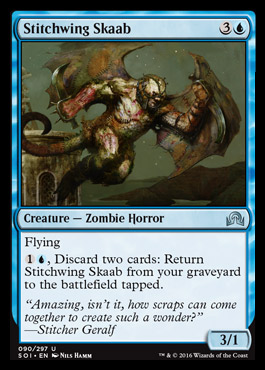 *Stitchwing Skaab
3U
Creature - Zombie Horror
Flying
1U, Discard two cards: Return Stitchwing Skaab from your graveyard to the battlefield tapped.
Illus. Nils Hamm 3/1*
last edited by Brass Man