You read that title right. You're about to read about playing 5 C Staxx in 2019.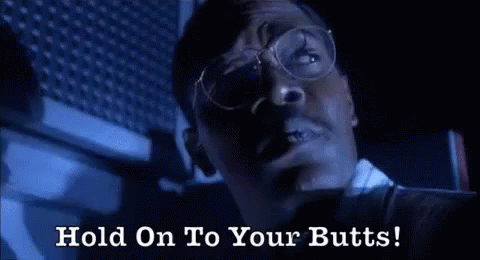 5C Staxx has a long and distinguished history. I'm too lazy to find it but I'm pretty sure it top 8'd at least one Vintage Champs.
Here's the oldest decklist I'm able to find, from this article by @Smmenen (who I really hope chimes in with some more history of the deck!)
5C Stax 2005
Composite Decklist
Hate (19)
Fun (8)
Card Selection (7)
Mana (26)
Sideboard (15)
In 2008, my best friend opened a game store. That first Friday, I played my first sanctioned Magic event. This lead to me building my first competitive Magic deck, Bant Aggro in Shards of Alara Standard. As soon as I experienced my first rotation, I knew that rotating formats were not for me. I built my second competitive deck ever, and my first Vintage deck, 5C Staxx. We have had long and torrid love affair ever since.
Since a Vintage scene formed in Houston a few years ago, I've toyed with a more modern version of the deck. Here's my most recent build.
5C Staxx 2018
Sam Craven
Hate (15)
Fun (10)
Card Selection (8)
Mana (26)
Sideboard (15)
The last time I played this deck, I posted a picture of the deck. A friend who had very recently said that they needed to take a break from Magic asked for a deck tech because of how fun the deck looked. But I'm very lazy.
So last night, I got two friends to podcast with me. One of them plays a lot of Workshops and the other plays a lot of EDH and wacky brews. I surprised them with our subject and asked them to discuss the deck with me as well as brewing a more up to date version. The conversation went a lot of directions and I had to look up a lot of cards. Listen if you'd like more info but here's the sketch we ended up with:
5C Staxx 2019
Lone Star Lhurgoyfs
Hate (14)
Fun (8)
Card Selection (10)
Mana (28)
Sideboard (15)
I'm too lazy to write in full English sentences so here's a non-exhaustive list of cards that are in this deck and cool things they can do and/or reasons that they've been chosen.
The following cards were moved to the side so that Karn can act as an addition four copies of those cards.
Smokestack
Crucible of Worlds
Ratchet Bomb (Could also be Engineered Explosives)
These cards were put directly into the side
Mycosynth Lattice - Combo, duh
Chalice of the Void - With the spread of mana costs in this deck, Chalice isn't great. Grabbing it with Karn makes it much less of a liability to draw.
Oh, also Null Rod main is okay.
This is a not-at-all thorough list of sweet things you can do with Welder.
If your Shops opponent has an X/X in the yard, it says T:Destroy target artifact an opponent controls
Force an opponent to sac to Smokestack, then weld it out so it doesn't affect you. If you weld in another, you can add a counter to it, effectively making Smokestack one sided.
Exchange Sundering Titan back and forth to blow up lands repeatedly.
Turn a mox into a Lotus
Recur Triskelion to shoot things (this is why Trike is in the deck instead of Walking Ballista)
Quick Bullet Points
Sundering Titan - We're trying to be hateful. Sundering Titan is hateful as can be and is also a quick wincon. This is the Tinker bot to play. I will fight you.
Dack Fayden - Filters cards, the downside of discarding is significantly reduced by Welder and Crucible
Balance - Read this card.
Chromatic Lantern - Makes everything easier to cast
There's a lot more to be said but I think the decklist speaks for itself. Feel free to ask questions or tell me my ideas are terrible.
I know this deck isn't going to be the best but I also know that you'll have a hell of a lot of fun.
last edited by