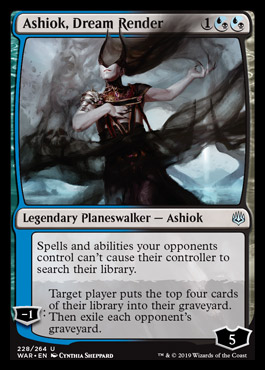 So in carrying on this set's theme of slightly bonkers uncommon PWs this seems to hate on:
Fetches
Tinker
Delve/Dredge/Survival and anything else you'd want a Tormod's Crypt for
Tutors (Obvi...)
Casting cost is non-prohibitive. Clearly dead against Shops. This seems like keenly wicked hate, but that said, which decks want it most? Main or side only? Is this another Win More kind of card like others we've seen in this set? Given how everyone here just loves asymetrical hate...
last edited by BandsWithOthers