For episode 36, Geoff Moes (@ThallidTosser on Twitter), Nat Moes (@GrandpaBelcher), and Josh Chapple (@joshchapple) are joined by Erin Campbell (@OriginalOestrus) to talk about a bunch of fun Vintage topics including the importance of the community, the Vintage Super League, Dredge, and Two-Card Monte. She also helps us depart a little from our usual "discerning" food-and-drink discussion to a more "picky" angle.
http://www.eternalcentral.com/serious-vintage-episode-36-magic-we-love-and-foods-we-hate-with-erin-campbell/
Here's the timestamped table of contents for your listening ease and enjoyment:
00:27 – Erin and the Vintage Community
33:20 – Preparing to Crush the VSL
40:28 – Nat Hate Drafts Onions
Full runtime – 1:03:53
We're also selling shirts, with multiple colors and styles to choose from. Last time (three years ago) we used the profits to upgrade mics and some of our live Magic streaming equipment!
https://teespring.com/stores/serious-vintage-podcast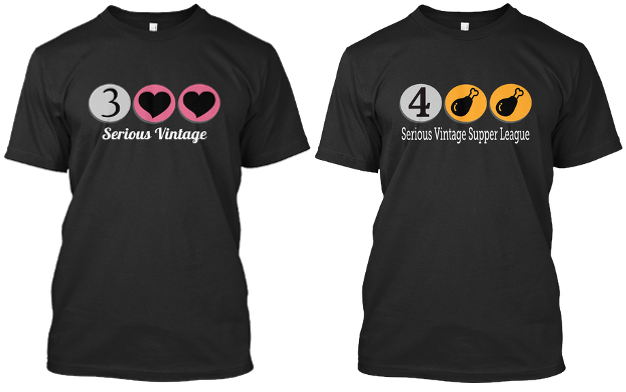 last edited by GrandpaBelcher