At looooong last, the book is complete.
This final installment is the 2017 Chapter, and an 8 page conclusion to the entire book, which summarizes all of the schools of Magic and offers some commentary on the arc of the format over 25 years.
I'm quite proud of this work! Enjoy!
http://www.eternalcentral.com/schools-of-magic-history-of-vintage-2017/
Promo Text:
Years in the making, read the conclusion to Stephen Menendian's epic History of Vintage. 2017 was an incredible year of Vintage experiences, long anticipated restrictions, and surprising unrestrictions. Stephen's book closes with a special review of the great Schools of Vintage Magic, and reflections on 25 years of an incredible game.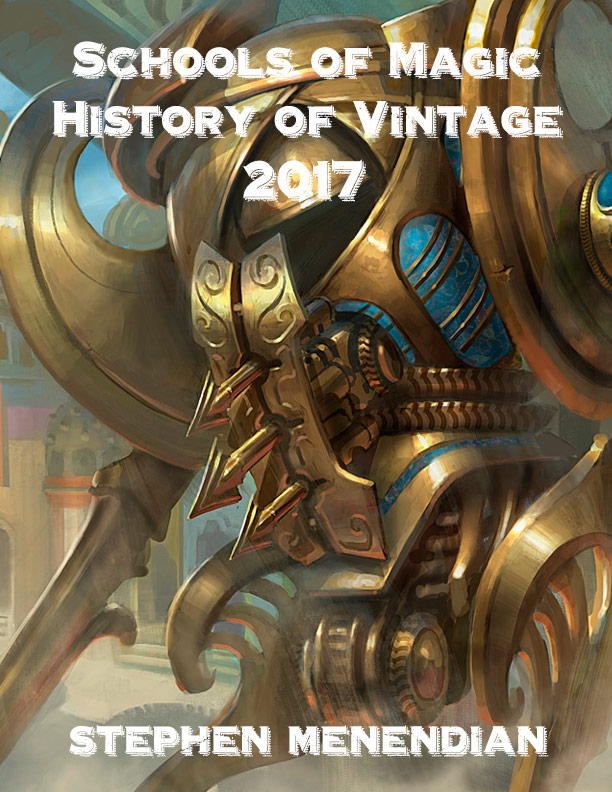 last edited by Smmenen