I was not holding out hope for battleborn, however this makes me very interested: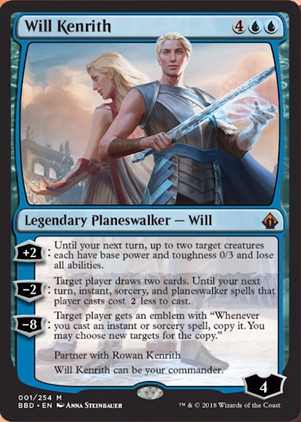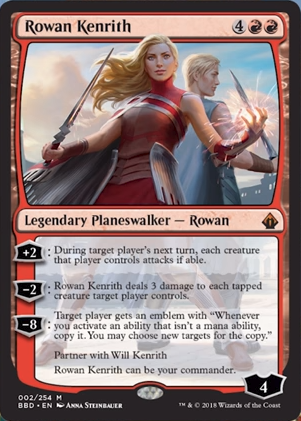 Let's just get this out of the way. The art is the hottest of garbage and the red walker would never even be mentioned if not for the blue one.
I think this could be playable. The blue walker is actually kinda crazy strong. 6 mana is a lot and gives me pause, but Teferi is seeing play and he costs 5 in 2 colors so I think anything is possible at this point.
The blue walker does a lot. Draw 2 and reduce the CMC on all the relevant stuff in your hand until your next turn is is absolutely nuts and will do things like enable yawg will turns earlier than they should happen. The fact that he can net you a card (even a bad one) when played, is tutorable with the red walker, and his + ability is heavily relevant against a lot of stuff makes me think it's possible he would see play. The red walker has some utility but is mostly fodder to be brainstormed or pyrotechnics fodder I think, but you cannot really talk about her valuetown brother without mentioning her.
I would love for something this wacky to be viable in vintage, I really would.
last edited by