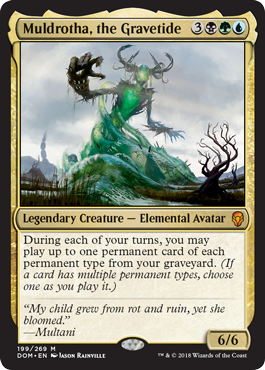 This is a strange one to even talk about in the context of vintage but I cannot help but think there is something here. The ability is staggeringly powerful in the right build, and I think that build is oath.
She can replay things like Lotus or LED, Creatures that sac for effects, enchantments, fetch lands, and walkers every turn. I feel as if with the number of cards you may have just milled from oath there are piles you can construct where you just win on the spot. Key vault comes to mind, but also she can play snapcasters from discard to replay timewalks and recalls.
Additionally she is cheap enough to be hard cast and she is in all the right colors. I don't see it yet myself but I have to believe this could be an oath archetype onto itself at some point. Thoughts?
last edited by