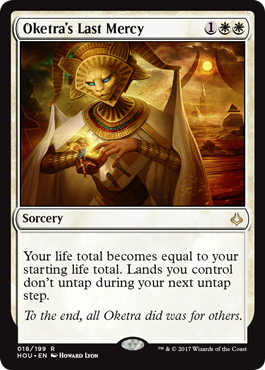 There is a certain amount of life that makes a card playable. This is a burning wish target that basically resets the game for you.
I could see this as a sideboard card agaisnt some creature matchups.
But this card really provides a huge oppertunity cost for playing it. Yes, the life can save you a game, but how many cards do you effecively need to draw off the extra life to make this card worth it?
The card does have interesting interactions with Necropotence and Yawgmoth's Bargain, and is white to play Academy Rector.
last edited by