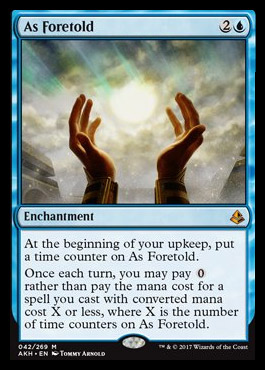 *As Foretold
2U
Enchantment
At the beginning of your upkeep, put a time counter on As Foretold.
Once each turn, you may pay 0 rather than pay the mana cost for a spell you cast with converted mana cost X or less, where X is the number of time counters on As Foretold.*
Is this what finally makes Ancestral Vision playable?
last edited by fsecco